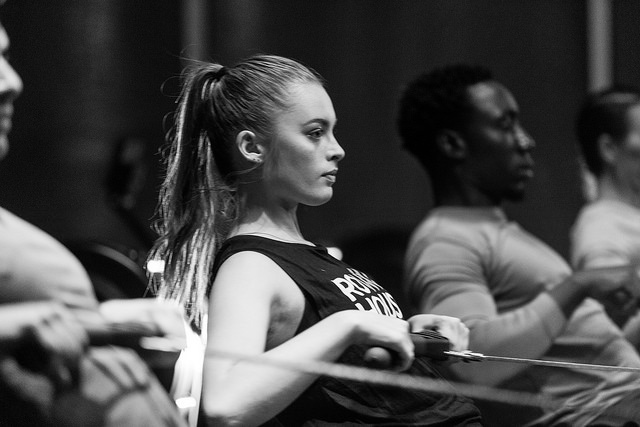 ---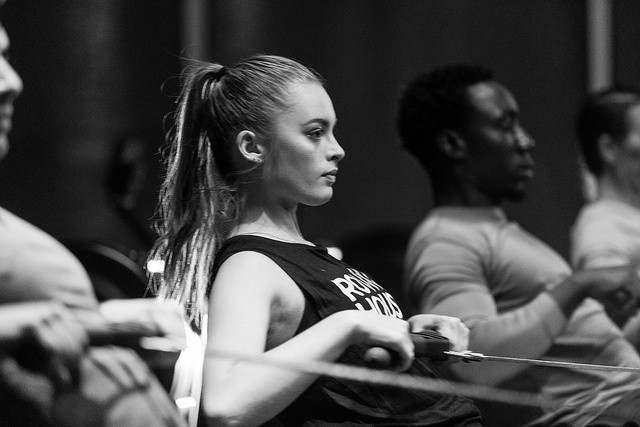 That dusty piece of equipment is emerging from the far corner of gyms, and what people are finding is that rowing is an effective, full-body workout that offers amazing benefits. There are many common misconceptions that surround rowing. Here's the benefits and why it's a stellar workout.
1. Rowing is Effective
There are many misconceptions that surround the topics of rowing. Often, people think rowing is only an arm workout. Wrong! Rowing uses over 85% of your body's muscles (legs, core, arms). The main leg muscles involved are the quads in the upper front of the thighs, however, the calves and glutes (buttocks) also feel the burn. Building strong glutes and legs will not only sculpt your body but will actually burn calories at a faster rate.
Because rowing exercise is cardiovascular and works out all your major muscle groups, it's way more effective than most of the cardio machines you see in the gym. With repeated use, you will gain increased stamina, burn loads of calories, and boost your metabolism.
2. It's LOW-impact
For those who have existing joint problems or struggle with weight, high-impact workouts can carry far more risks than benefits. A rowing machine (also known as the erg) is a great alternative for those who are unable to perform weight-bearing exercises, such as running, hiking, and walking. Many people have injuries that have developed due to high-impact workouts or athletic based routines. Rowing can alleviate pain and improve health and longevity. Low-impact doesn't mean it's easy, it means you are taking the necessary steps to a happy, healthier you.
3. ROWING IS FUN
Who said rowing can't be fun? At Row House, we are not only focused on the workout, but the experience. Each synchronized group fitness experience champions a sense of purpose; one that provides a fun, team-oriented environment that encompasses a true sense of community. The in-house studio experience sets an emphasis on music, ambiance, and rhythm (rowing in-sync); a true reflection of the rowing communities values. Row House is an inclusive environment, and all shapes, sizes and abilities are welcome.
---