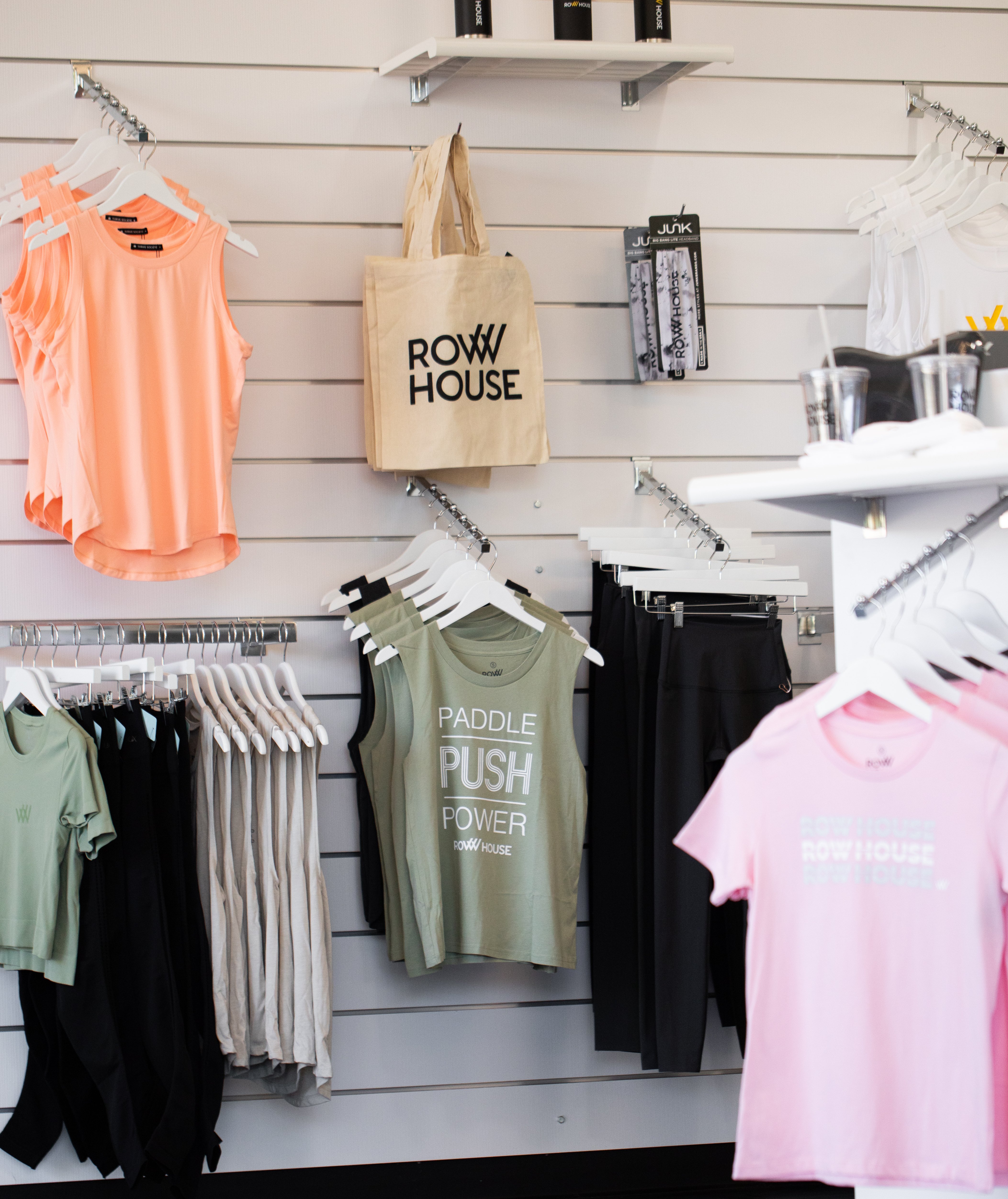 ---
When it comes to rowing, having the right performance-focused gear can make a difference in your workout experience. Indoor rowing is a versatile and rewarding workout that extends beyond physical fitness, enriching both physical and mental aspects of life. Introducing rowing into your workouts can be a great way to add variety and challenge to your routine. It is an excellent full-body workout that helps improve cardiovascular fitness, strength, and endurance for everybody.
During the peak of summer heat when your workouts move indoors, nothing beats the cool breeze of the flywheel to keep you going! We all know that the secret ingredient to boosting your confidence is suiting up with the right workout gear. Feeling confident makes you more likely to push yourself and perform better during your workouts.
So, let's dive into the world of trendy, performance-driven workout apparel that will elevate your indoor rowing game and make every session a blast! Below is a list of key considerations for rowing apparel, featuring some fantastic examples of items we currently have or had in our studio available for purchase. So, if you're eager to take your rowing experience to the next level, contact your studio today, and you can grab these awesome workout gear!
Accessories for Enhanced Performance
Having the right accessories can make your workouts safer, more efficient, and more enjoyable, leading to better overall results and a higher likelihood of sticking to your fitness routine. Invest in quality accessories that align with your fitness goals and activities, and you'll likely see a positive impact on your exercise experience. Some accessories include a seat cushion, heart rate monitor, and gloves.
Using a seat cushion in rowing can provide several benefits to the rower. Rowing is a physically demanding sport that involves long periods of sitting and sliding on a small, hard seat. Seat cushions can provide a level of padding and pressure relief. Comfortable rowers can better focus on their technique and performance, leading to improved rowing efficiency and potentially better results.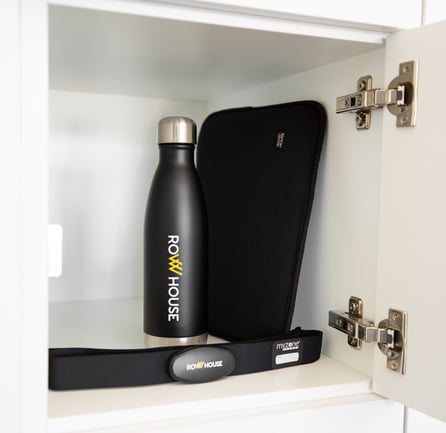 Using a heart rate monitor during training can provide numerous benefits that can help you optimize your workouts and improve overall fitness. Heart rate monitors can help you identify and train within specific heart rate zones, such as aerobic and anaerobic zones. These zones are crucial for achieving different training goals, improving endurance, burning fat, or increasing cardiovascular fitness.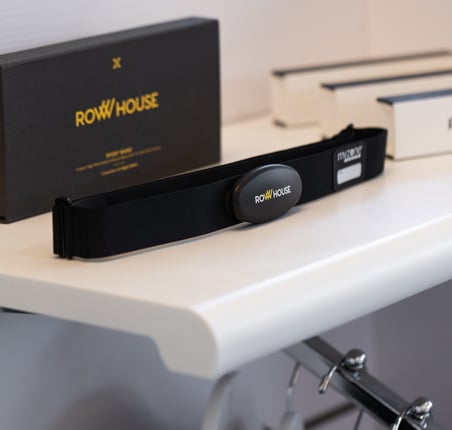 Gloves can provide a better grip on the handle, especially when your hands may become sweaty or wet during the rowing session. With an improved grip, you can maintain better control of your stroke. Rowing can stress your hands, especially during longer sessions or high-intensity workouts. Gloves act as a protective barrier, reducing the friction between your hands and the handle. This helps to prevent blisters, calluses, and other potential skin irritations.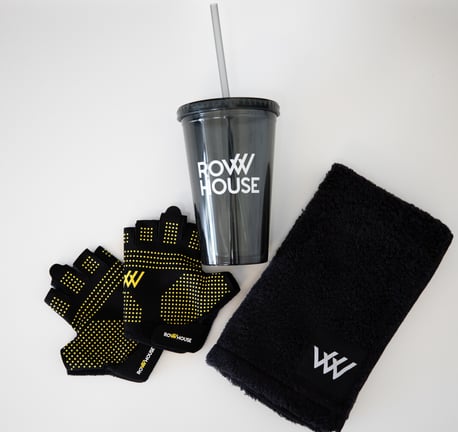 Performance Top Selections for Rowing in the Studio
Moisture-wicking t-shirts are an essential addition to your rowing apparel. They efficiently wick sweat away from your body, keeping you dry and focused during intense rowing intervals. Racerback tank tops are a top pick for rowers due to their exceptional breathability, allowing you to stay calm and comfortable even during intense sessions. Their design also offers unrestricted movement, enabling you to execute the perfect rowing stroke without hindrance.
Bottoms for Optimal Performance
Leggings are typically made from stretchy and breathable materials like spandex and polyester, providing a snug and comfortable fit. This flexibility allows for a wide range of motion during rowing without feeling restricted. While leggings offer numerous advantages, choosing the right pair that fits well and suits your specific workout needs is essential. Ensure your leggings are made from moisture-wicking and breathable materials to keep you comfortable and focused throughout your rowing session. Some leggings offer compression benefits, which can help improve blood circulation and reduce muscle fatigue. This can lead to a faster recovery after workouts.
Wearing shorts during a workout can offer several benefits and enhance your rowing experience. Shorts allow for a better range of motion than long pants, enabling you to move freely during class. The absence of fabric around your knees and legs prevents any restriction of movement, which can improve your performance and reduce the risk of injury. Shorts typically have less fabric than long pants, providing better ventilation and allowing air to circulate your legs. The combination of comfort, flexibility, and breathability can lead to improved performance during your workout. You'll be able to focus more on your movements and exercise technique, which can help you achieve better results.
Supportive Sports Bras
Wearing the right sports bra during your workout is essential to ensure comfort and support. Wearing a sports bra that fits well and provides support can give you added confidence during your workouts, helping you feel more comfortable and motivated to stay active. Different types of sports bras are available, including low-impact, medium-impact, and high-impact, catering to various activities and breast sizes. Don't hesitate to try different options to find the one that best suits you and your workout routine.
Low-impact sports bras provide light, comfortable support and are designed for activities and movements with a very low degree of bouncing. Medium-impact sports bras restrict breast movement and keep them in place while you work out. These bras are made with a more defined cup structure design to hold and support each breast while gently compressing them. High-impact sports bras are designed for activities that involve a lot of jumping or movement that may result in a lot of bounce. They are usually made with high compression and are built with much more support in the straps and bottom band. Because rowing is a low-impact sport, you'll want to choose a low or medium-impact sports bra based on any additional work you may do with rowing intervals.
The right sports bra can make a significant difference in your exercise experience. Don't hesitate to invest in a high-quality sports bra that suits your body and activity level.
Comfortable Footwear
When using an indoor rower, comfort and stability are essential for an effective workout. The type of shoes you wear should provide good support a firm grip, and not interfere with your rowing technique. While specific indoor rowing shoes are available, you don't necessarily need specialized rowing shoes to perform well on the machine! Cross-training shoes, minimalist running shoes, or even lightweight athletic sneakers can work well for indoor rowing. Some good options for rowing shoes include Vans, Converse, NoBull Trainers, Reebok Nano, Vivo Barefoot, or any shoe with minimal rise from the toe to heel. You want the most connection between your shoes and your foot stretcher. Shoes with a lot of cushion will inhibit your ability to find that connection.
Ultimately, the best shoe for you will depend on your preference, foot shape, and any specific needs regarding support or other foot-related concerns. It's a good idea to try out a few different options and see which pair feels most comfortable and stable during your rowing sessions.
Additional Tips for Rowing Apparel
Several important factors must be considered when choosing the right workout apparel for indoor rowing. The right fitness apparel is important for your comfort, performance, and enjoyment during workouts. Here are some tips to help you choose the best fitness apparel:
Comfort: Prioritize comfort above all else. Look for breathable materials, moisture-wicking, and soft against the skin. Avoid scratchy or uncomfortable fabrics that may cause chafing.

Fit: Choose apparel that fits well and allows for a full range of motion. It should be neither tight nor loose, as both can hinder your movements. Opt for a fit that complements your body type and allows you to move freely.

Fabric: Performance fabrics like polyester, nylon, and spandex are excellent choices for fitness apparel. They wick away sweat, dry quickly, and provide stretch for flexibility.

Breathability: Proper ventilation is crucial during workouts to keep your body cool. Look for mesh panels or breathable fabrics in areas where you tend to sweat the most, such as the underarms and back.

Moisture-wicking: Moisture-wicking technology helps draw sweat away from your skin, keeping you dry and comfortable throughout your workout.

Design and style: While functionality is crucial, it's also okay to consider aesthetics. Choose colors and styles that make you feel good and confident during your workouts.
Everyone's preferences and body types differ, so take the time to find fitness apparel that suits your needs and makes your workout experience enjoyable and effective. So, whether you're a seasoned rower or just beginning your fitness journey, choosing the right rowing apparel can take your studio workouts to new heights and make every session a blast. Remember, investing in your fitness gear is investing in yourself, and it's a step towards achieving your rowing goals with confidence and style. So, gear up and get ready to row like never before!
Key Considerations for Rowing Apparel:
1. Breathability and Moisture-Wicking: Endurance aMen's Pullover - Black
2. Comfort and Flexibility: Do No Harm Tee - Black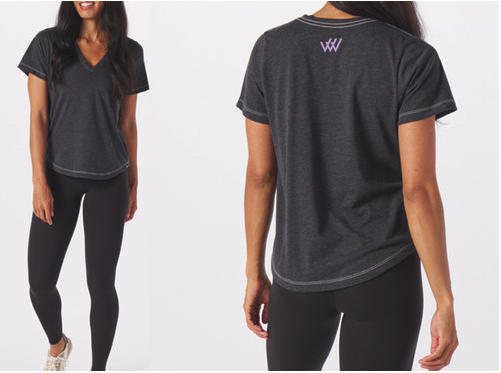 3. Compression and Support: ALO - 7" Unity 2 In 1 Short - Black / Black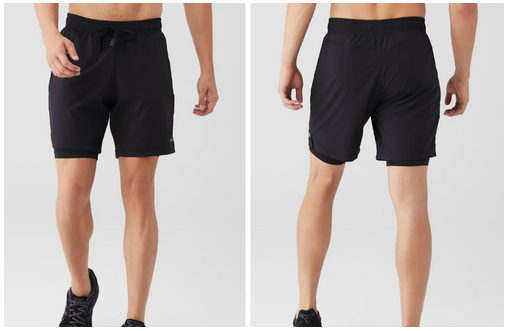 4. Durability and Quality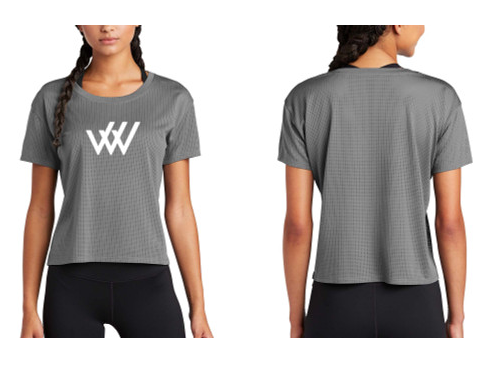 5. Style and Design: Alo - Triumph Crew Neck Tee - Black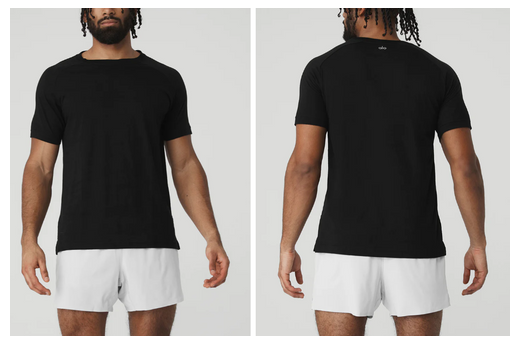 ---