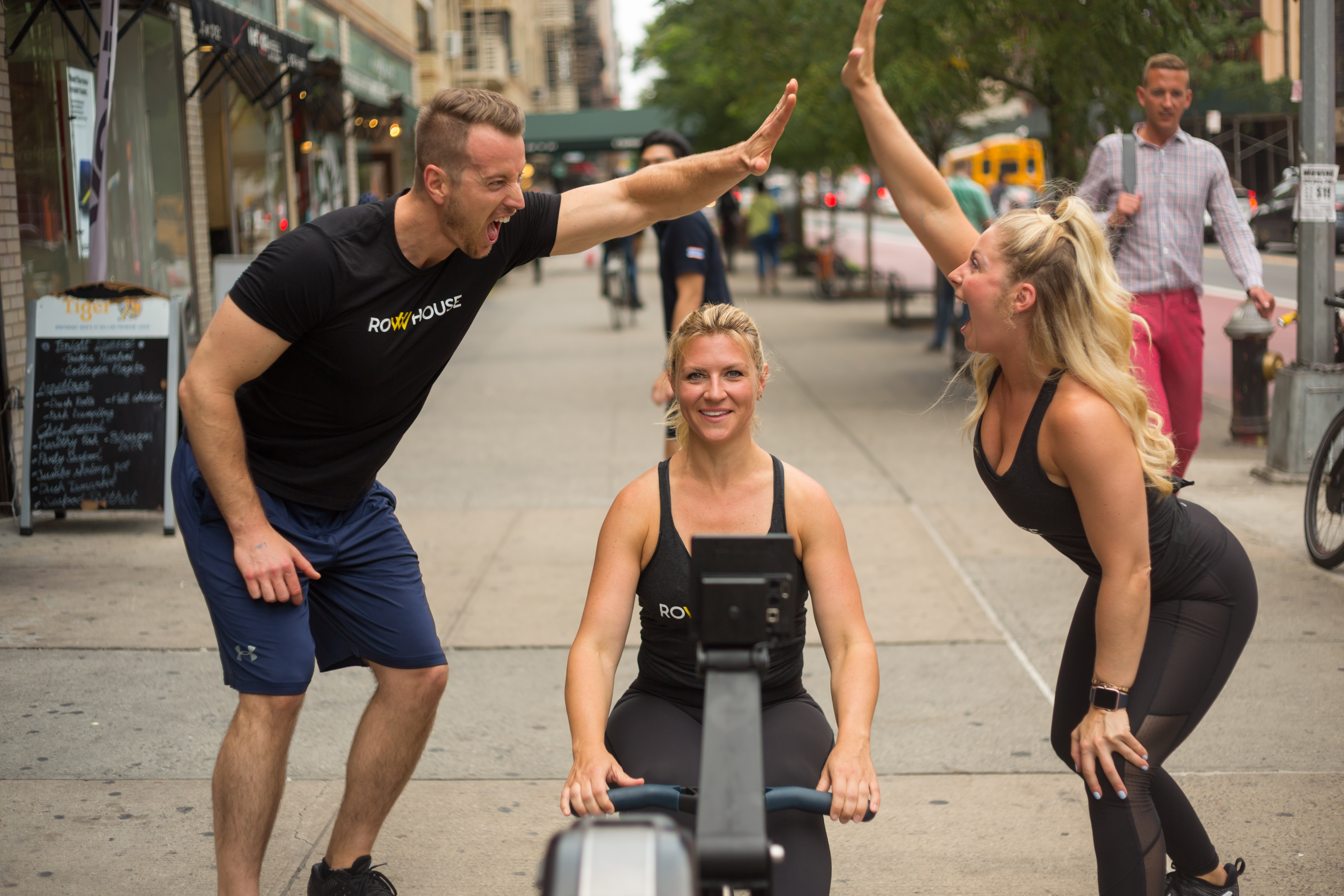 ---

Welcome to our crew! We're excited to see you in the studio and want you to feel confident when you first walk in. Rowing is a skill — and one you may not be familiar with — but we'll teach you all there is to know.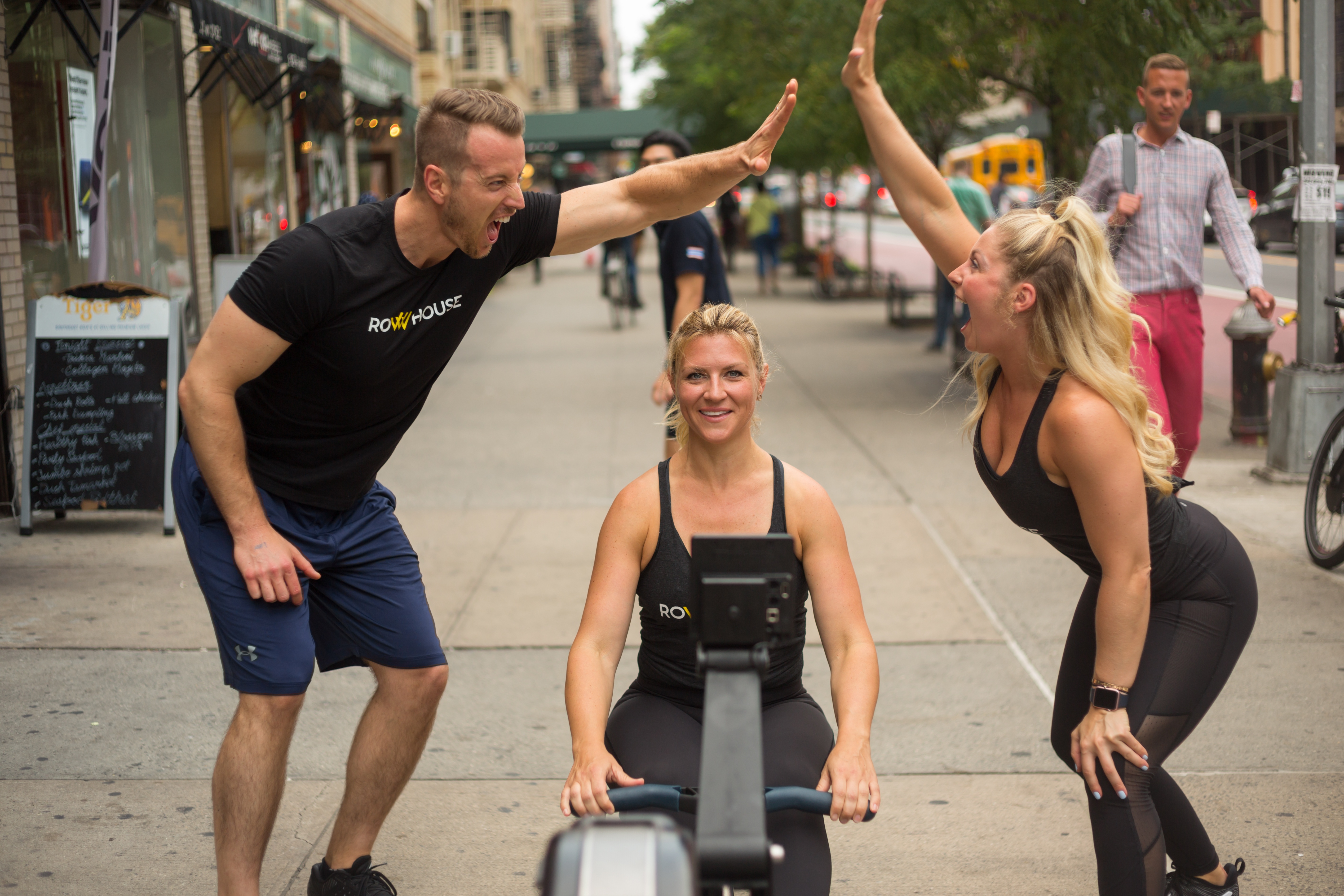 Here's a cheat sheet on some Row House terminology:

Erg: That's the rowing machine
Catch/drive/finish/recovery: 4 stages of the rowing stroke
The slide: As you row, this is what your seat is moving on
Crew: Both the sport of rowing and your new rowing friends
Meters: We count our distance in meters, just like you'd count a run in miles.
Split: The average time it takes you to row 500 meters. You'll see your split time on the monitor. As you get more comfortable, aim to lower this number!

How to row
Stay with the crew: Our goal is long and strong. You may think moving faster is better, but work to stay in sync with the crew. Feel the rhythm!

Hold on: Use a light handgrip and ditch your rings.
Sit up: Engage your abs. Make your body tall and your core tight. No slouching!
Good to know: If it feels too easy, flag us down. We'll help you work harder. Hint: You create your own resistance.

The most important thing
Have fun! Don't overthink it. We mean it when we say rowing is for everyone. No matter your age, size or fitness level, you'll get a great low-impact, high energy workout. But keep in mind: It's new, and it may take some time to settle in on the erg. And you may be doing better than you realize.
Learning to row is a process, and we recommend three classes to get you started.
More things to know
What to wear: Sneakers and tight-fitting workout gear are best, but wear whatever clothing make you most comfortable. You'll be moving on and off the rowing machine, and you don't want anything too flowy that'll get in your way.
Prepare to sweat! Bring a water bottle, or grab one of our Row House bottles to hydrate mid-row.
---