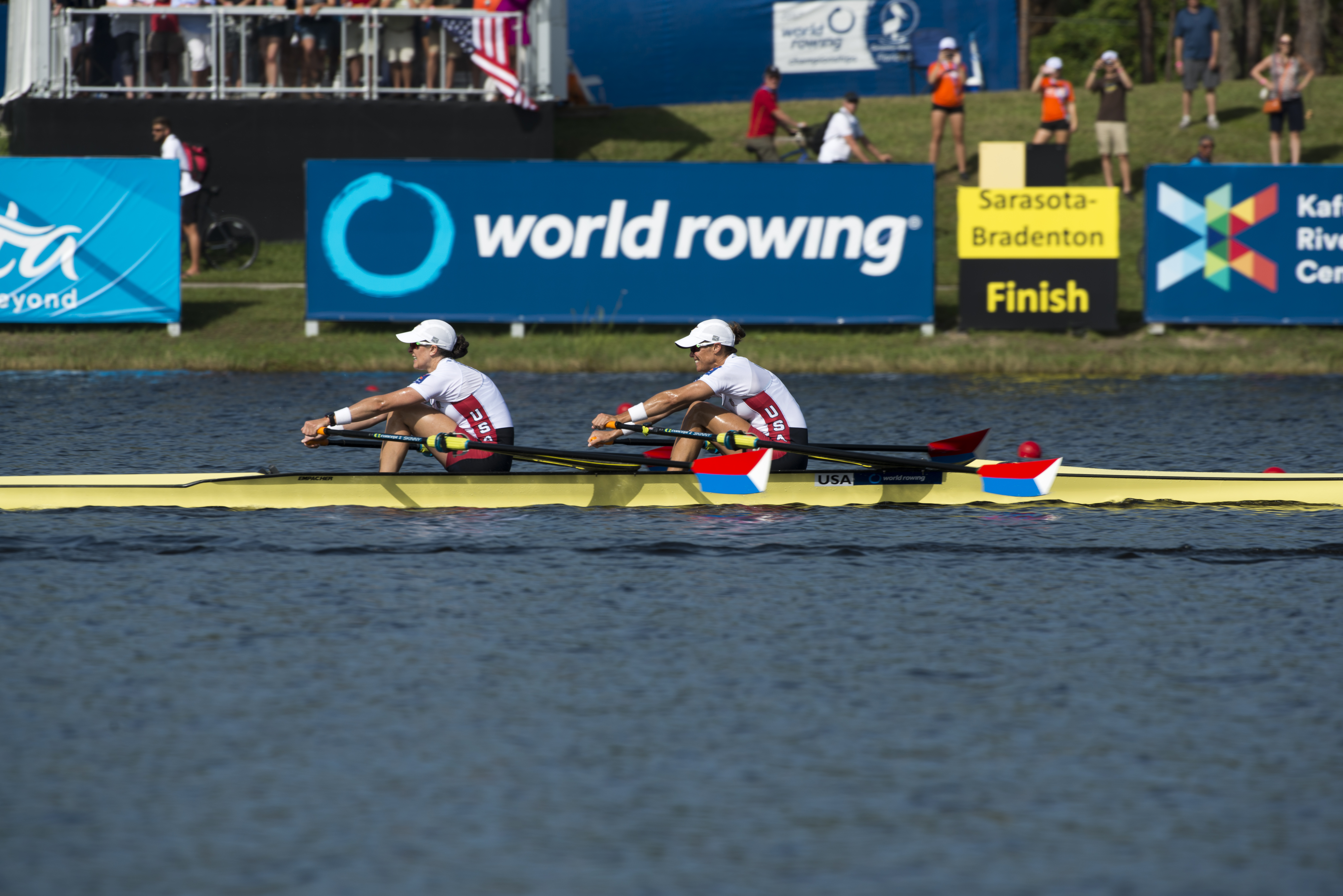 ---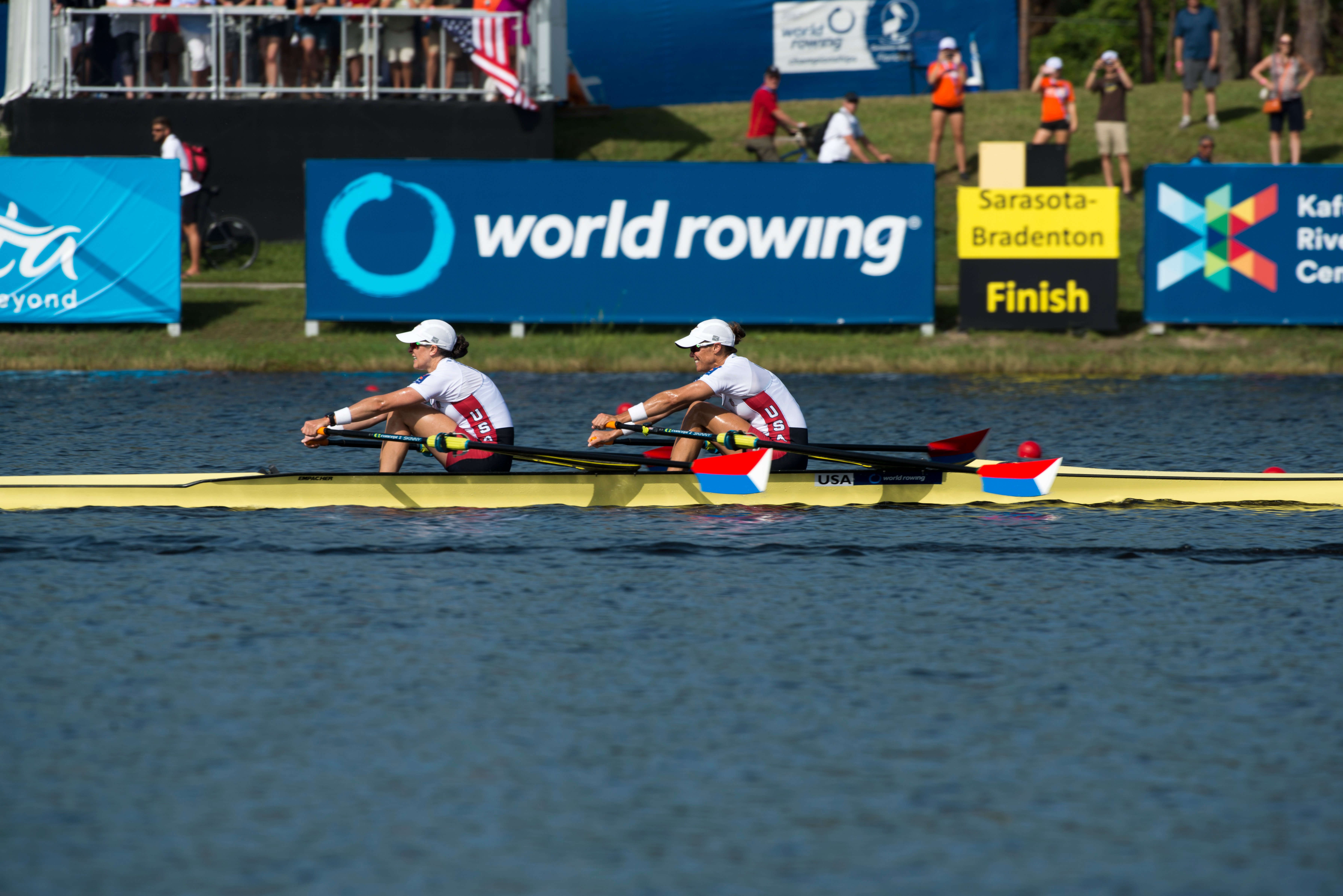 Row House welcomes Olympian and World Champion medalist Meghan O'Leary, USRowing Director of Para-Rowing Thomas Darling, and Row House Founder Eric Von Frohlich for an all-levels class and workshop.

Join us for a workout and panel from 1 to 4:30 PM at Row House Tustin hosted by Shawnee Harkins — Celebrity Trainer, TV Fitness Expert, Neuro Performance Coach and Founder of Neuro State of Mind™️ Traumatic Brain Injury and Stroke Fitness Program.
Jump in on Shawnee's class to experience the latest in brain training for traumatic brain injuries and stroke recovery. Learn some of the Neuro State of Mind™️ methods and how adaptive rowing focused on brain health contributes to longterm recovery and rehabilitation.
Sign up online here. Use code RowHouse to receive 20 percent off.
Shawnee, a survivor of multiple traumatic brain injuries, fell in love with rowing watching the 2012 Olympic Games.
"As I cheered for the U.S. Women's Eight to win GOLD in the final, rowing visually transported me from a paraplegic state to activating the mind-body connection. Glued to the TV, mesmerized by this power-endurance sport transfused with grace, I made a decision to hire a private coach to teach me how to row on water as I worked to regain strength," she says.
"Rowing revived me, improved my quality of life, and contributed to my recovery and rehabilitation. I later walked on to a women's collegiate crew team. Since then, I've remained an advocate of rowing and focus on introducing this sport to the Neuro and adaptive community."
Once Shawnee returned back to work, she launched the Neuro State of Mind™️ Traumatic Brain Injury and Stroke Fitness Program, an approved therapeutic modality that now exists within Baylor Scott and White Rehabilitation Institute.
"My mission is to improve quality of life, independence, and physical fitness in hospitals, non-profits, and gyms," she says. "The adaptive rowing program, combined with Neuro Performance, is successfully bringing individuals back to life."

This event brings together Shawnee and a powerhouse roster of rowing royalty featuring Meghan, a 2016 Olympian, two-time World Championship medalist, four-time World Cup medalist, and six-time National Team member with the United States Rowing Team. Meet and train with her, then get to know our panel of speakers:
Shawnee Harkins,

Neuro Performance Coach and Founder of Neuro State of Mind

™️

Traumatic Brain Injury and Stroke Fitness Program. Learn more about her at neurostateofmind.com.


Famed U.S. National Team Members and Paralympians Ronald Harvey and Laura Goodkind, who will speak about their experiences with adaptive rowing. Ron competes as a PR1 Rower (arms and shoulder) due to a spinal cord injury.

Learn first-hand how rowing enhanced his recovery.

Laura has Cerebral Palsy and competes as a PR2 Rower (trunk and arms).


Thomas Darling, a three-time Olympian and winner of the silver medal in the men's eight at the 1984 Olympic Games in Los Angeles. Thomas is the Director of Para-Rowing for USRowing and will speak on the therapeutic benefits of rowing.

Row House Founder Eric Von Frohlich, who has been instrumental in expanding rowing to the masses. More than 100 Row House locations across the world are set to open in 2019.
---