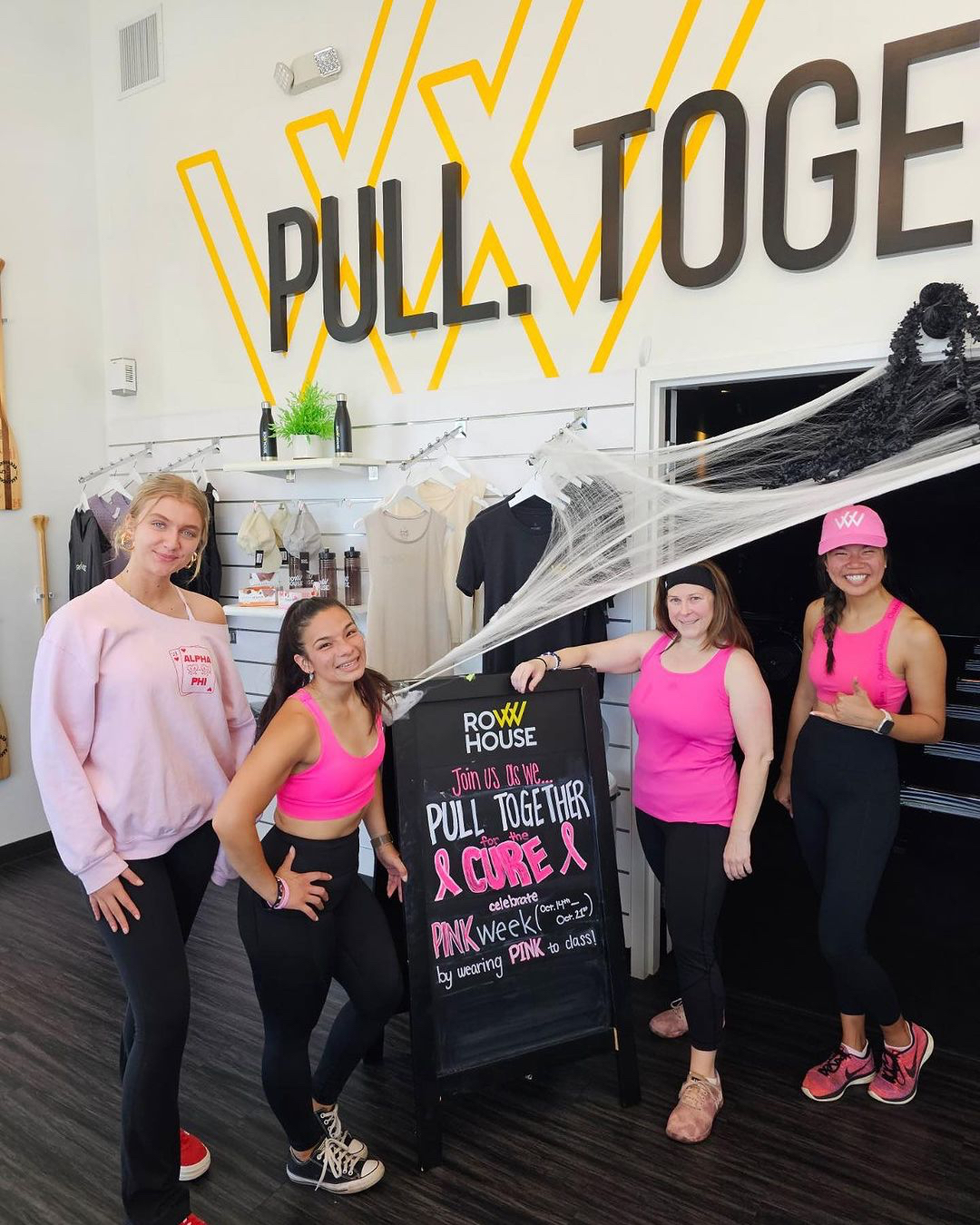 ---
Pink Week, occurring from October 14th to the 21st, symbolizes hope and unity in the battle against breast cancer, leading up to our annual nationwide event, "Pull Together for the Cure" on October 21st. Row House takes pride in collaborating with organizations dedicated to fundraising for local breast cancer support, with this year's partner being the American Cancer Society. Each day of Pink Week is dedicated to awareness-building, engaging our community in activities and initiatives that underscore the significance of the breast cancer fight, all culminating in the grand event on October 21st when Row House studios nationwide will host a donation-based fundraiser benefiting charity through Go Fund Me.
This year, we've joined forces with the American Cancer Society, a renowned leader in cancer research, patient support, and advocacy. Your contributions during Pink Week and the Pull Together for the Cure event will directly support their critical work, making a real impact on those affected by breast cancer. Please note that during Pink Week and on October 21st, app-based bookings will be unavailable. Instead, we encourage you to visit our website or contact your local Row House studio directly to secure your spot for this meaningful event. Pink Week is a time to unite, support, and demonstrate our unwavering commitment to the breast cancer cause. Your participation in the events leading up to our nationwide Pull Together for the Cure on October 21st contributes to the lives touched by this disease. Let's stand together during Pink Week and gear up for the grand finale, rowing together toward a brighter, cancer-free future.
Understanding Breast Cancer

Breast cancer, a disease that affects individuals regardless of gender and social background, is a global health concern. Pink Week plays a vital role in educating people about breast cancer, emphasizing risk factors, prevention, and the crucial importance of early detection. This dedicated week fosters awareness through various activities, including seminars, workshops, and informational sessions, engaging organizations, schools, businesses, and individuals. By dispelling myths and providing valuable knowledge, Pink Week empowers individuals to recognize the signs and symptoms of breast cancer, leading to early detection and improved survival rates.
supporting survivors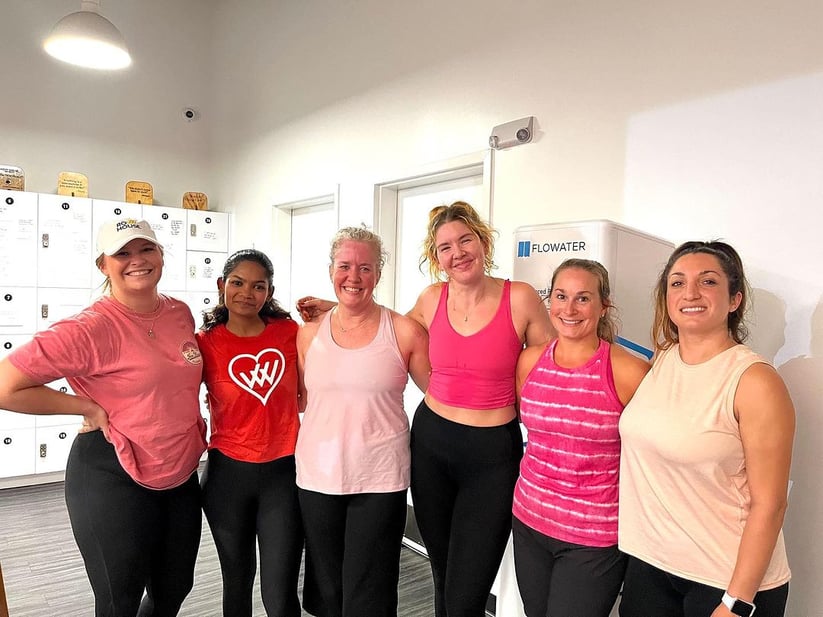 Pink Week is not only a time to honor the strength and resilience of breast cancer survivors but also a cause deeply dear to our brand, as we have members who are breast cancer survivors themselves. Their incredible stories of courage, determination, and unwavering hope serve as a wellspring of inspiration for others facing life's challenges. Survivorship stands as a testament to the remarkable progress in breast cancer treatment and underscores the critical importance of regular screenings in early detection and improved outcomes.
remembering loved ones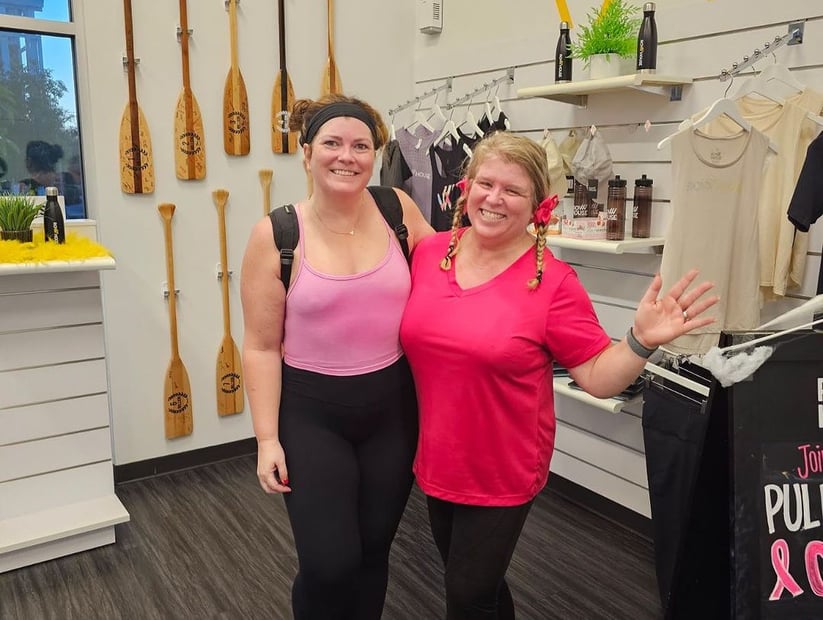 Pink Week holds a special place in the heart of Row House as a time to remember and pay tribute to those who have lost their lives to breast cancer. The presence of pink ribbons and heartfelt memorials is a poignant and visible reminder of those who valiantly battled this disease. These gestures, intertwined with our commitment to this cause, not only honor the cherished memory of our loved ones but also emphasize the pressing need to find a cure for this devastating illness.
fundraising for research
Pink Week is a significant fundraising opportunity for organizations dedicated to breast cancer research. Funds raised during this week contribute to ongoing research, clinical trials, and support services for those affected by breast cancer. These resources are invaluable in the quest to find better treatments and eventually a cure.
how to get involved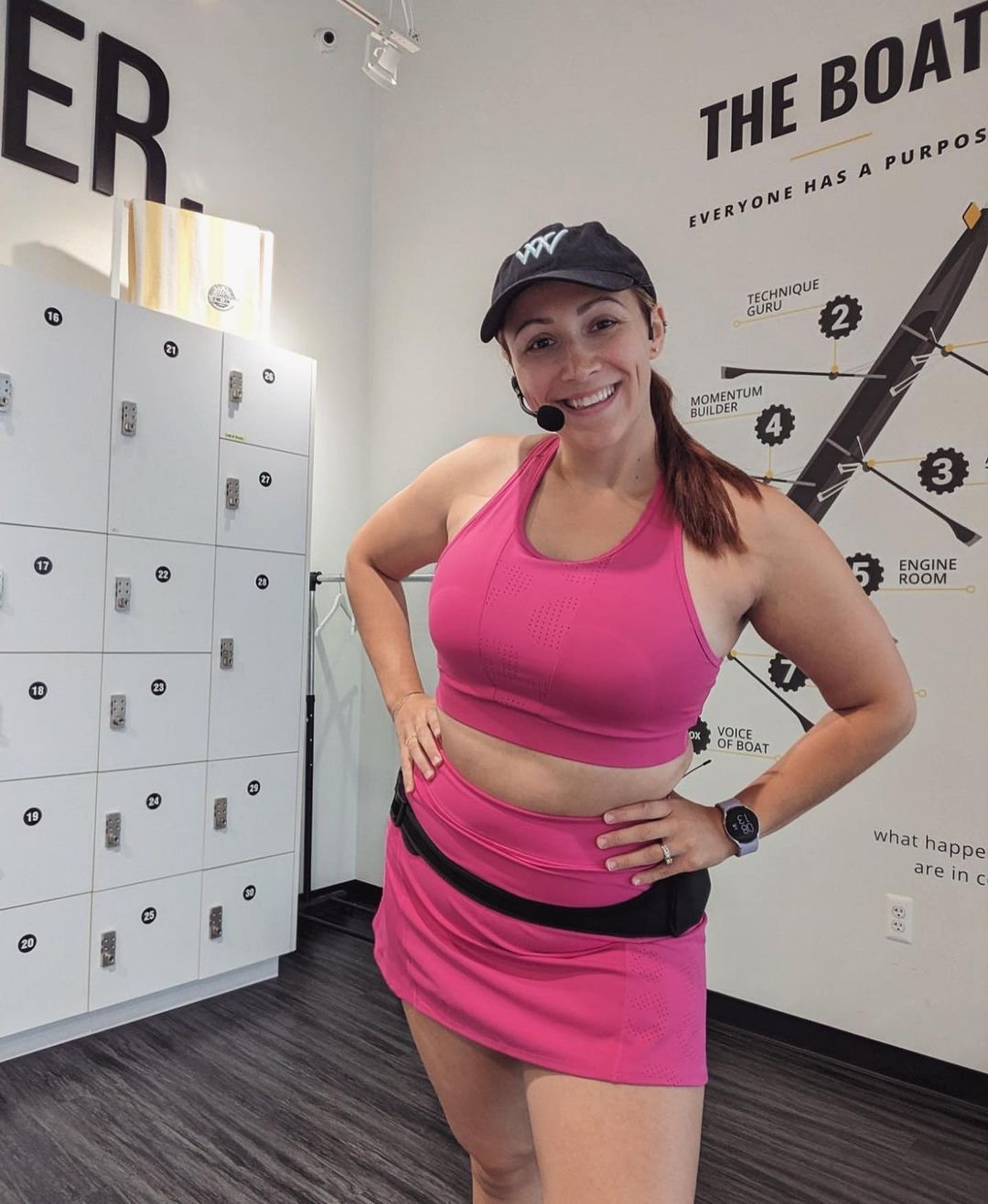 Row House takes an active approach by customizing a class program for private events, requiring proof of donation to the studio. This grants participants entry into a specially curated "Pull Together for the Cure" rowing-based intervals class. Studios unite, forming teams to represent each location, with this unique class accessible outside of the Row House App. As a token of appreciation, we encourage studios to distribute pink flowers to all participants, regardless of gender, attaching hole-punch referral cards or free class cards to each bloom. Additionally, consider pre-making hand-written thank you cards for all attendees and add an extra touch of vibrancy with fun textural elements like pink balloons, ribbons, or other pink decor throughout the studio.
Pink Week serves as a profound symbol of unity and hope in the ongoing battle against breast cancer, culminating in the highly anticipated "Pull Together for the Cure" event on October 21st. Row House's unwavering commitment to breast cancer awareness and fundraising is epitomized through our invaluable partnership with the American Cancer Society, further underscoring our dedication to this vital cause. Throughout the week, we actively engage our community in educational activities, extend heartfelt support to survivors, and pay homage to those who have battled breast cancer. This commemoration reinforces the significance of early detection while honoring the enduring memories of those touched by this disease.
Collectively, we have made a meaningful impact by raising crucial funds, with a notable donation of $14,788 directed towards the American Cancer Society, aiding their essential research and support programs. Pink Week also provides an opportunity for participation in a distinctive rowing-based intervals class specially curated for this event. Your involvement, be it through contributions, private class programs, or heartfelt gestures like distributing pink flowers, brings us closer to a future free from the shadows of cancer. We invite you to join us during Pink Week 2024 to foster unity, extend support, and actively contribute to the lives affected by this profound challenge. Together, we can continue making strides and swings towards a brighter, cancer-free future.
---