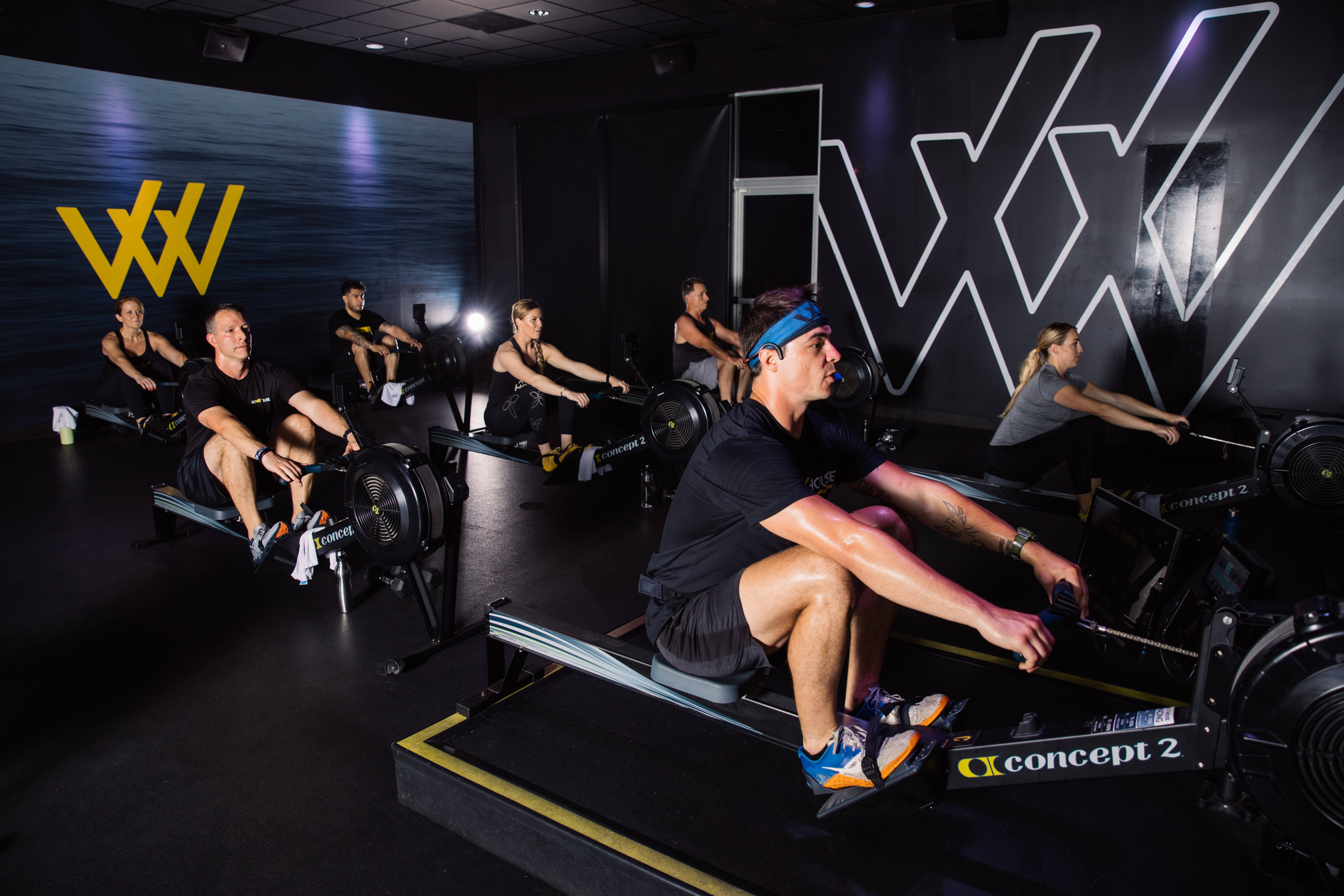 ---
We just rolled out a new exciting class event, "Crew vs. Crew." We took members on an adrenaline-pumping journey, allowing them to face off against their fellow members as united crews, igniting the spirit of competition and camaraderie. We spiced things up by introducing innovative ways to divide the classes into multiple teams, ensuring every race brought a fresh challenge. Taking the competitive essence of rowing from serene waters inside the fitness studio proved to be a roaring success! From July 15th to July 17th, we witnessed an incredible display of skill, teamwork, and sportsmanship, not only among our dedicated members but also among newcomers to our studios. The Crew vs.Crew Event left everyone awestruck with the goals achieved and milestones surpassed!
The excitement of our members rippled through studios nationwide as they embraced this highly anticipated new class experience. Straight off the track of the Stronger for Summer 30-day challenge, our members kept the drive alive to conquer milestones they might have missed during this summer's challenge. We not only created this new class experience to excite members but this allowed for us to formally introduce new technology across studios in an exciting way. We cranked it up by introducing cutting-edge technology that turned our rowing rooms into a relay race class format! Picture members and ergs rowing against each other in an electrifying display of speed and endurance. The new team's technology has a track record of extracting the best split times from participants, and let's just say, it lived up to the hype! Members hit new split times, proving that there's no limit to the excitement and accomplishments we can achieve together.
Each studio took the reins, deciding when to unleash these incredible classes, and the response blew us away! Studio's filled classes, with members booked out far in advance to participate in the event, including our fantastic newcomers who got a front-row seat to the exhilarating camaraderie we foster here at Row House. We've always emphasized the magnetic bond our community shares, but this class took it to a whole new level! Witnessing our members' passion for rowing and their unwavering dedication to the Row House family was astounding. They take immense pride in their personal journeys, but what's even more heartening is the active roles they play in uplifting their fellow rowers within our studios. It was a delightful overdose of the Row House experience for our new members, leaving them craving more of this incredible atmosphere!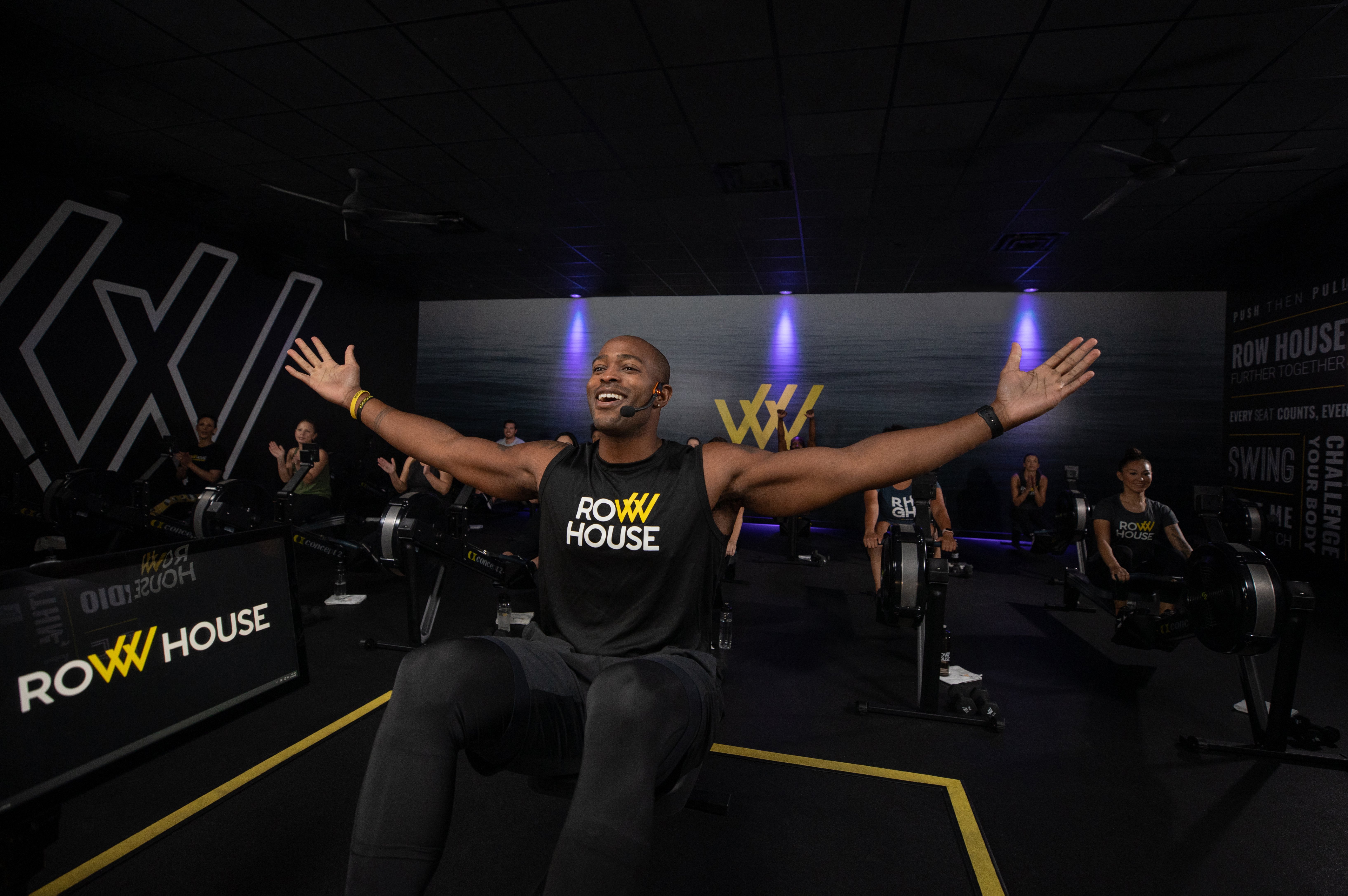 Our coaches were given detailed instructions to orchestrate this class to ensure the competition remained thrilling and a positive experience, all while staying true to the essence of our brand. And let's just say their dedication was nothing short of awe-inspiring! Our incredible members embraced the challenge, showing remarkable stamina as they took on the challenge headfirst into this new class experience following the Stronger for Summer Challenge completed 15 days prior. The best part? This class is here to stay!
Brace yourselves for more of these adrenaline-pumping showdowns as we gradually introduce them on specific holidays, keeping our members motivated, engaged, and eagerly anticipating each and every one of these electrifying new classes! The rowing excitement is here to stay people!
The Crew vs. Crew Event proved to be a game-changer for our members not only to reach new goals but also new milestones! Those who encountered challenges on their journey to the 50K Milestone received support from their fellow members, pushing them to achieve this newfound determination. Moreover, the class became the driving force for many to go beyond and conquer their 500K milestone or even earn a well-deserved spot in the prestigious Million Meter Club through consistency and determination.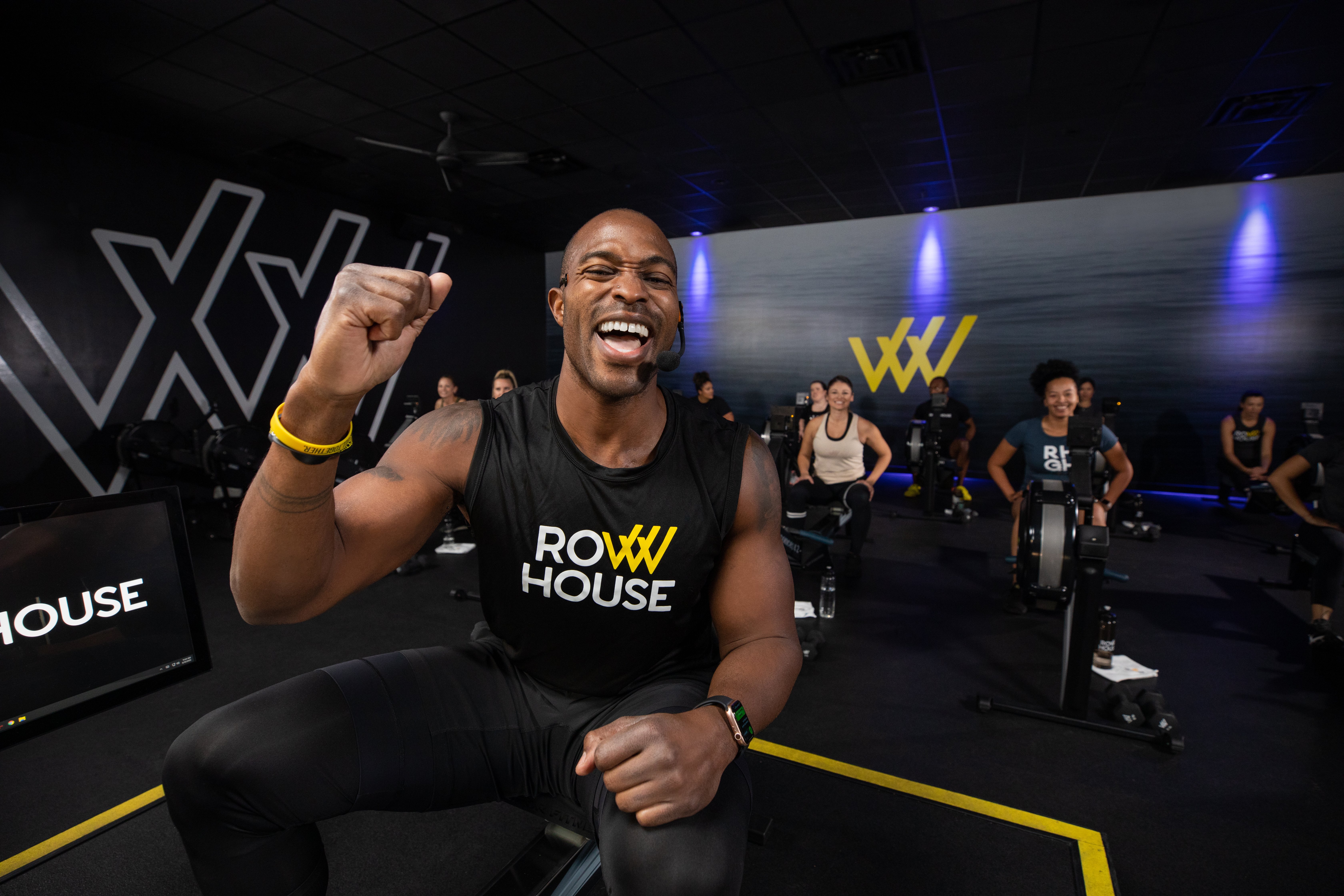 Our coaches do more than just instruct; they inspire, motivate, and lead by example, encouraging their crews to go the extra meter. And during Crew vs. Crew, they took this to a whole new level, pushing members to surpass their previous limits and shatter their personal records! Whether it was cheering them on during class or providing invaluable guidance, our crews went above and beyond to help fellow members conquer new goals and achieve remarkable split times, leaving everyone a sense of accomplishment. This event showcased the true essence of the Row House crew: a supportive community that uplifts and empowers each other to reach heights they never thought possible!

As we wrap up the official rollout of the Crew vs. Crew Event, the excitement is far from over! Keep your eyes peeled and your rowing muscles primed for the next showdown, coming your way in the upcoming months. This energy-fueled class experience left our members waiting for more, eager to get back into the row room and challenge their limits once again.
If you haven't already experienced the thrill of Crew vs. Crew, now's the perfect time to book a class at your local Row House studio and try it out. Whether you're an active member or new to Row House, our doors are open, ready to welcome you into our community of passionate rowers. Join us for a free class and witness firsthand the camaraderie, the adrenaline, and the pure joy of rowing like never before! Don't miss out on the next Crew vs. Crew event and be part of the excitement that awaits you at Row House!
---